I wanted to take a moment and thank you for your interest and support of krb Ceramics. We had a productive spring and are ready for the warm summer months ahead.
Here are some pictures from the Saturday morning Clay Camp classes this spring:
Clay Camp News:
We will have six weeks of summer camps from June-August. The children who attend the summer camp will create work to sell at the Mt. Gretna Children's Art show which is a part of the annual Mt. Gretna Art show. The dates this year are August 19th and 20th, If you are coming to the art show please stop by and support our budding artists! Our booth will be on the basketball courts by the playground.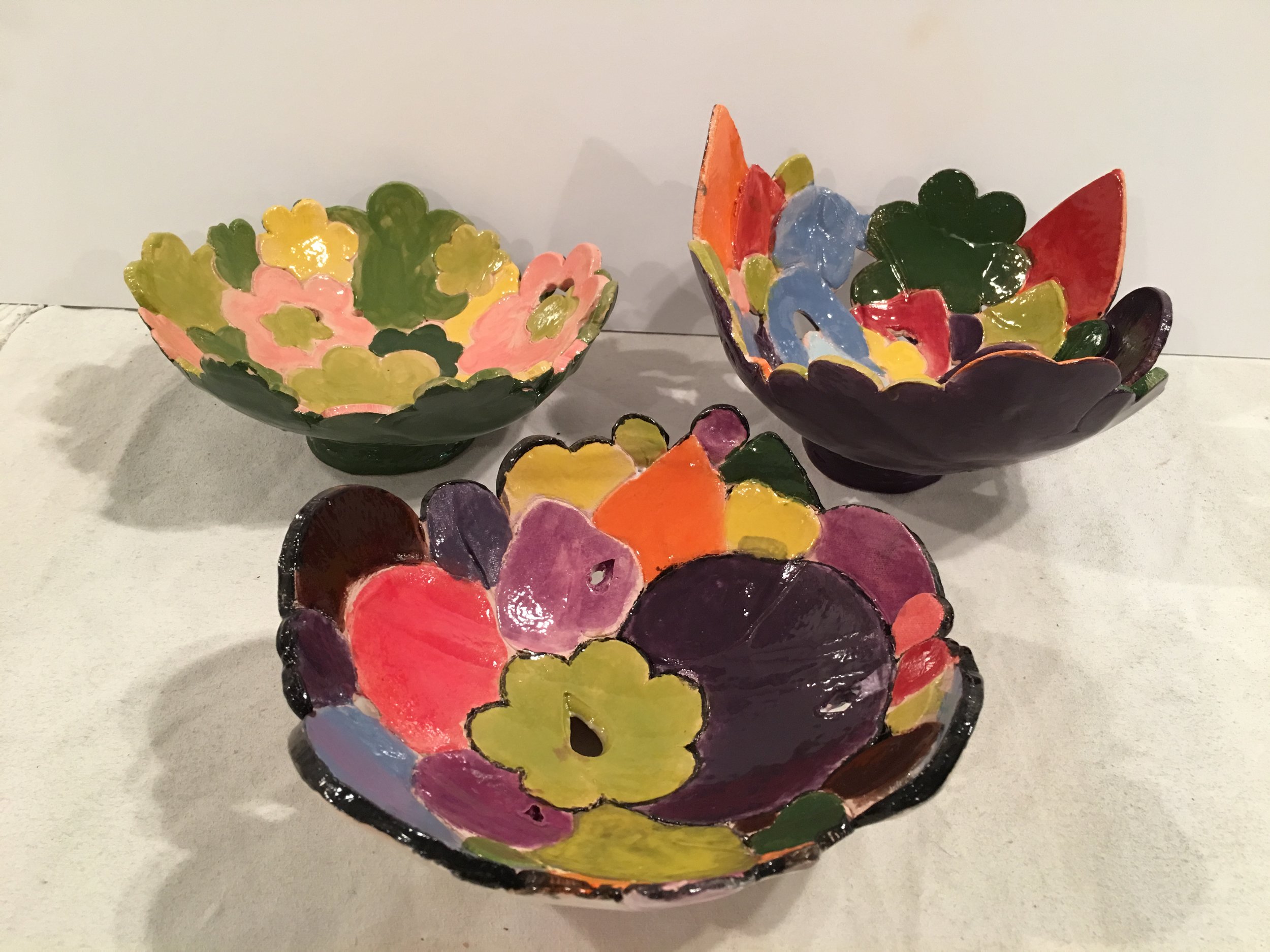 Adult Class News:
We had three Adult Classes this spring: Sgraffito Tiles, Fairyland Accessories and Bird and Toad House. Here are some pictures from the Adult Classes:
Art Exhibition news:
I will be the featured artist at La Sorelle Restaurant in Mt. Gretna August 4th for "Mt. Gretna's First Fridays" from 5:30-7:30 pm. La Sorelle is located in the heart of Gretna by the post office. Please stop by if you are in town.
I am also having a solo show at Mary Baldwin University's Hunt Gallery in Staunton, Virginia on October 2-27. There will be an opening reception on Monday, October 2, 4:30-6:00 p.m.
In August look for the fall schedule of classes.
As always, please feel free to contact me if you have any comments or suggestions. I am also available to design a class around any project of your choosing with a minimum of 3 people. I charge $20 per person per class. Send me an email and let's schedule something now!